Do something exciting and different and become an international volunteer. With Projects Abroad, you'll play a direct role in supporting communities or protecting endangered animals through our global volunteer programs.
This is what you can expect from our volunteer opportunities abroad:
Add new skills to your resume
Meet and work with groups of diverse people around the world
Learn from experienced local and international professionals
Be part of ongoing efforts to implement real change
Hone global competencies like communication and planning
Learn about the challenges affecting people in developing countries
Our volunteer programs are entirely flexible, safe, and hassle-free. We offer short- and long-term volunteer opportunities, so you can join us at any time during the year. When you start and end a project is entirely up to you! Our staff are also available to you 24/7 during your project, no matter what type of volunteer work you do.
Choose a Volunteer Program
1-3 of 198 Projects
Featured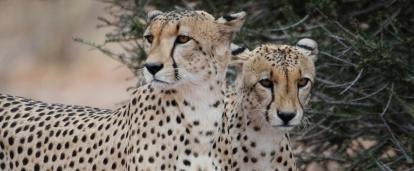 Africa's Big 5 and Wilderness Conservation in Botswana
See this project
Completely flexible dates
Anyone aged 16 or over can join
From 1 week
From $3,220 USD
Featured
Giraffe & Lion Conservation in Kenya
See this project
Completely flexible dates
Anyone aged 16 or over can join
From 1 week
From $2,970 USD
Featured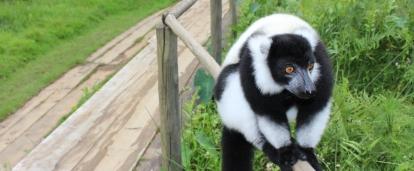 Lemur Research and Protection in Madagascar
See this project
Completely flexible dates
Anyone aged 16 or over can join
From 1 week
From $3,220 USD
Load More
Where can I find international volunteering opportunities?
We offer a range of overseas volunteer opportunities for you to choose from. Our Project Experts can help you find the type of volunteer work abroad that best matches your goals and interests. You can explore your passions and do things like:
See a full list of our opportunities to volunteer abroad.
Looking for real-world, professional work experience? Our internships abroad may be a better fit for you. We have programs where you can:
Gain clinical experience by shadowing doctors in busy hospitals
Observe vets as they conduct surgical procedures at animal clinics
Tackle law and human rights issues and raise awareness
Work with budding entrepreneurs to launch businesses with the help of interest-free loans
See a full list of our international internships.
Types of Volunteer Opportunities
Summer International Volunteer Opportunities
Summer is the perfect time to do volunteer work in other countries, especially if you want to join a group like a Team Trip or High School Special. We always have dates set during June, July, and August for these trips. If you want to join a Flexi Trip, you choose your own dates during the summer.
Our volunteer service opportunities tend to fill up quickly just before summer, so we recommend getting your application in as early as possible to secure a place. However, if you decide to do overseas volunteer work at the last minute, this is something we can organize. Read our page about last minute volunteering opportunities abroad to learn what we can do for you at short notice.
Can't find what you're looking for?
We'd be happy to talk about creating a custom project for you. Most of our staff have been volunteers themselves, so they're ready to answer your questions, big or small.
(+1) 212 244 7234
or email:
to start planning your project