Take part in archeological field work and document history as a volunteer on an Archaeology Project with us. Some of the activities you do can include:
Restoration work
Excavation trips
Writing reports
Drawing maps
Keeping field documents
Understanding the past teaches us about our present and our future. On an archaeological volunteering program you'll use your own hands to unearth clues about human behavior in the past. You'll also be involved with protecting important sites, like our Inca archaeological site in Peru.
If you're wondering about what skills you need to be an archaeologist in the future, we highly recommend getting as much hands-on experience as possible! With us, you can:
Connect with professional archeologists and work alongside them
Get the skills and experiences you need to understand what archaeology really involves on the ground
Boost your resume with practical experience abroad
We also welcome qualified archaeologists, as well as anyone who wants to get a feel for the work.
Choose an Archaeology Project
1-2 of 2 Projects
Archaeology Volunteering in Peru for Teenagers
See this project
Price:

$3,145 USD for 2 weeks

Extra Weeks:

$620 USD

Start Date:

Summer/Winter Break

Minimum Duration:

2 weeks

Ages:

15-18
Archaeology in Peru as a Group
See this project
Price:

$3,145 USD for 2 weeks

Extra Weeks:

$620 USD

Start Date:

Summer/Winter Break

Minimum Duration:

2 weeks

Ages:

18 or over
Can't find what you're looking for?
We'd be happy to talk about creating a custom archaeological expedition for you. Most of our staff have been volunteers themselves, so they're ready to answer your questions, big or small.
(+1) 619 320 2424
or email:
Get in Touch
to start planning your project
Is Archaeology volunteering right for me?
If you're asking yourself, "can an average person participate in an archaeological dig?" the answer is yes! If you want to develop the skills that real archaeologists have, or you've been wondering how to join an archaeological dig, this program is right for you.
You don't need previous experience to join. You'll be working next to expert archaeologists, historians, and curators. These experts will support you through your work. Our Projects Abroad staff will also be there to help when needed.
Our volunteer archaeology digs are for everyone. It doesn't matter if you're in full-time education, preparing for a college course, or working on a postgraduate qualification. We have a placement for you if:
You want to learn more about this fascinating field.
You only have a short time available to do something unique abroad. A summer archaeology program may just be for you!
You've worked on archaeological programs before; we can place you in a role where your professional skills will be used.
You have academic requirements you need to fill (we can organize an Archaeology Internship for you).
If you're interested in protecting vulnerable parts of our planet, but feel an Archaeology Project isn't right for you, take a look at our Conservation Projects. See a full list of programs for volunteering abroad. Whatever your project choice, you can learn from our teams, while discovering what you're capable of.
I'd spent two years of college learning the theory of archaeology and seeing the end results in museums and in class, but now I got to fully experience the physical work of what I'd learnt all about. The feeling was amazing. I find myself randomly just wanting to shovel and dig all the time now! - Hannah H, Classical & Medieval Archaeology in Romania
What are the benefits of an archaeological trip?
You can take part in one of our archaeology volunteer opportunities to get the skills you need to fulfill your dreams, and give back.
Here are just some of the benefits that our previous volunteers talk about:
Skills like teamwork, communication, leadership, resilience, organizing, planning, and time management
Support and contact with professional archeologists.
Experience in hands-on archeological field work.
Developing a global mindset, from working and empathizing with people from different cultures and backgrounds
Confidence from challenging yourself outside of your comfort zone
These benefits will give your resume the edge it needs in future applications and will add to your personal development. You'll also leave with new skills and a new appreciation for the past and its influence on our future!
Why does this program matter?
Geology, history, art, and engineering all come together to help us understand the past better. You'll help us uncover ancient civilizations as you map and document your findings during archaeological expeditions. Generations of future archaeologists and historians may rely on your contribution to the project.
What sets our Archaeology Programs apart?
At Projects Abroad, our first aim is to benefit the communities we work in. Our internships and volunteer programs are ethical and well supported. Here are some factors that set us apart:
Real work with trained professionals
We often get asked by volunteers how they can get into archaeology? With us, you'll work alongside trained professionals who will share their archeological knowledge with you. Observe them in their everyday work, ask questions, and hear more about their experiences. You'll pick up important practical skills, and also gain insight into the discourse around archaeology.
Hands-on experience and practical skills
Our volunteers carry out their own tasks that are important for the overall project. Your contribution will be valuable and worthwhile.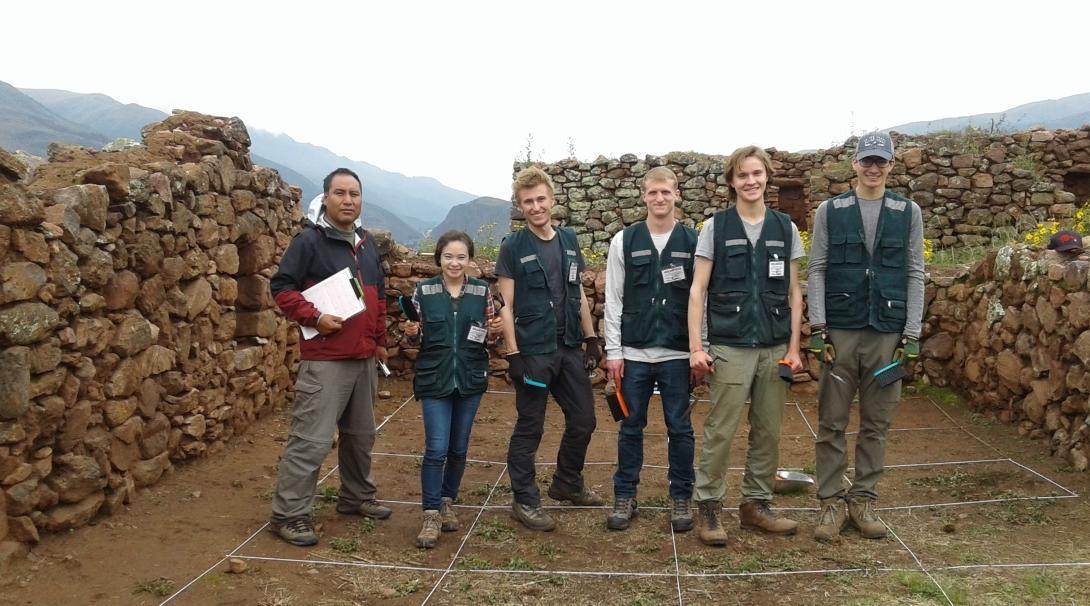 Not quite what you're looking for?
Take a look at the following pages where you'll find collections of similar projects: