Make a difference on one of our ethical short term volunteer abroad programs. You'll be part of our ongoing efforts to support local communities, even if you only have time for a week-long volunteer opportunity.
In a one or two week volunteer abroad program with us, you can choose:
All of our short term volunteer placements have:
One or two-week volunteer trips in another country can impact your life in a big way. The lessons you'll learn through cultural immersion and serving others can stick with you for many years.
We can also organize short-term internships abroad. They will allow you to help global communities and endangered environments while gaining more skills for the academic or working world.
Choose a Short-term Service Trip
1-3 of 205 Projects
Available Immediately
Giant Tortoise & Sea Lion Conservation in the Galapagos Islands
See this project
Completely flexible dates
Anyone aged 16 or over can join
From 1 week
From $2,970 USD
Available Immediately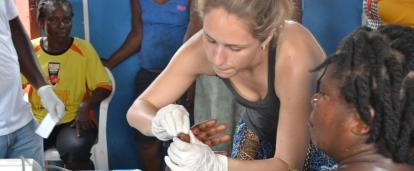 Medical Internships in Ghana
See this project
Completely flexible dates
Anyone aged 16 or over can join
From 1 week
From $2,470 USD
Available Immediately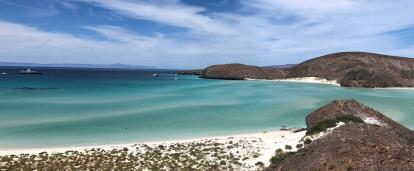 Scuba Diving and Marine Conservation in Baja California Sur, Mexico
See this project
Completely flexible dates
Anyone aged 16 or over can join
From 1 week
From $2,395 USD
Load More
Can't find what you're looking for?
We'd be happy to talk about creating a custom short term volunteer abroad program for you. Most of our staff have been volunteers themselves, so they're ready to answer your questions, big or small.
(+1) 619 320 2424
or email:
Get in Touch
to start planning your project
What will I gain from a short term volunteer opportunity abroad?
Volunteering abroad is an exciting and different way to make the most of a short break. We understand that time may not be on your side and you can only volunteer abroad for a week or two. You can still achieve a lot during your short term trip. Expect to:
Boost your resume for future academic or job applications
Challenge yourself in a real-world work setting that will give you global experience
Enhance new skills such as team-building, communication, planning and independence
Develop your understanding of the challenges that different countries face
Make new friendships from all over the world
Get a step ahead in your education or career, expand your resume, and let us help you discover what you're capable of.
Short Term Service Trips
We run fixed-date service trips with set itineraries to help you make the most out of a short time abroad. These itineraries balance service work with exploring the country you're in. You'll also participate in cultural activities, as well as social events and weekend trips.
You can join:
The whole two weeks was a beautiful, fun, rewarding experience. I often find myself wishing to be back! - Alice W, Childcare & Community High School Special in Ghana
Will I make an impact when I volunteer abroad short term?