Our Grown-up Specials are designed for volunteers aged 50 and over. We see many volunteers who want a career break or a meaningful way to spend retirement. These projects help you do that with other volunteers with the same priorities.
There is a range of projects you can take part in this way, whether you want to share your specialist skills or learn new things. You'll meet people from around the world who want to make a positive impact on a community, just like you.
You'll get to know other volunteers at social activities and local trips. Our working holidays abroad for over 50s have fixed start and end dates. They follow set itineraries, so you don't have the hassle of organizing your trip from scratch. You'll live with a host family to share their way of life and immerse in the local community.
Our volunteering holidays for over 50s are supported by Projects Abroad staff who help you get the most out of your trip. This level of support takes the stress out of living abroad, so you can focus on what matters to you.
For me, the fortnight in Nepal was life-changing. I certainly feel that I gained far more than I gave, both in terms of what the trip cost me financially and the challenge of some of the volunteer work we did. Apart from making some great new friends, with whom I am still in touch, it renewed my sense of optimism that we can all do something positive to help others. - Judith W, Childcare & Community Grown-up Special in Nepal
Choose a Grown-up Special
1-3 of 4 Projects
Available
Conservation and Community Work in Ecuador for Volunteers over 50
See this project
Throughout the year
50 or over
From 2 weeks
From $3,605 USD
Available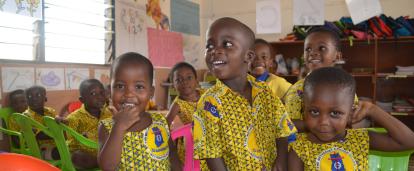 Childcare & Community Work in Ghana for Volunteers aged over 50
See this project
Throughout the year
50 or over
From 2 weeks
From $2,805 USD
Childcare Volunteering in Nepal for Volunteers over 50
See this project
Throughout the year
50 or over
From 2 weeks
From $2,305 USD
Load More
Can't find what you're looking for?
We'd be happy to talk about creating a custom project for you. Most of our staff have been volunteers themselves, so they're well placed to answer your questions, big or small.
(+1) 619 320 2424
or email:
Get in Touch
to start planning your project
What are Grown-up Specials?
Our Grown-up Specials are set trips made specifically for volunteers over the age of 50. You'll follow a daily schedule, live with a host family and volunteer with like-minded people.
These projects are designed to help you volunteer abroad in a safe, well supported way. Our in-country Projects Abroad staff are available 24/7 if you need them.
Many of our regular projects can be arranged as a Grown-up Special, so you can choose from a wide range of projects and destinations. All our projects are sustainable, targeted and focused on helping the local community. You can be confident knowing you're taking part in an ethical project with a lasting impact.
Is a volunteering holiday for over 50s right for me?
Grown-up Specials are right for anyone over 50 who wants to volunteer with like-minded people. You'll get all the benefits of a volunteering abroad experience, with the security of a well-structured trip. These projects are also suitable for people looking for volunteer work abroad for over 60s.
These projects suit those who want to use their career break, vacation time or retirement helping people in need. It's a great way to meet new people and learn new skills. Stepping out of your day-to-day routine is a rewarding experience, which is why so many of our volunteers come back to us after their first project.
If you're interested in our Grown-up Specials, but would like to volunteer with people of all ages, you can consider our Flexi Trips. Read our full list of trip types here.
What are the benefits of doing voluntary work abroad for over 50s?
All our trips are designed to help you make the most of your time abroad. These are some of the benefits other Grown-up Special volunteers talk about:
Safety and security of traveling with a trusted organization with decades of experience
Opportunity to work with in-country staff who know the local community well
Developing confidence, skills, and friendships
Making the most of retirement, career breaks, or vacation
Learning about other cultures, less developed countries, and the challenges they face
Not quite what you're looking for?
Take a look at the following pages where you'll find other types of trips: