If you want to volunteer with Doctors without Borders, but don't meet their requirements or can't commit to a long-term program, Projects Abroad is the perfect alternative.
We're not affiliated with Doctors Without Borders, but there are similarities and differences between us. You might be wondering what to expect from our medical programs, and how they compare with Doctors Without Borders programs. We explain this in greater detail below.
Doctors without Borders is a medical humanitarian organization that delivers emergency medical aid to people affected by:
Armed conflict
Epidemics
Natural disasters
Exclusion from healthcare
The organization recruits medical and other professionals to care for and treat people in crisis around the world.
Projects Abroad has a different focus. Our medical programs are built around experiential education for undergraduate, pre-med, and medical students. We offer:
Internships where you learn directly from doctors in medical facilities like hospitals and clinics
The opportunity to add real-world, clinical experience to your resume
The chance to learn about medical practices and treatment methods in developing countries
An ethical experience where your work is always supervised by professionals and guided by our Medical Ethics Policy
Interested in Doctors without Borders volunteer opportunities, but only have a limited time available, or fall short on meeting the requirements? Our medical programs are ideal for:
If you're looking for programs like Doctors without Borders related to specific medical fields, take a look at our Medicine Internships in:
See a full list of our medical internships abroad.
"This project provided excellent insight into the importance of community health as we were able to view, firsthand, several health issues and the impact of these issues not only on an individual level, but also on a community level as well." Amanda H, Public Health in Ghana
The Difference between Projects Abroad and Doctors Without Borders
There are a number of important differences between Projects Abroad and Doctors without Borders.
Requirements
Doctors without Borders requires you to be skilled and qualified. Generally, you need to be a doctor, nurse, or water-sanitation expert, with at least two years of experience.
Our Medicine & Healthcare Internships are open to students of all levels of experience. We also offer medical programs specifically designed for high school students. The majority of our programs focus on learning and observation, so we don't require previous medical experience. Read our popular blog where we explain how we facilitate this in an ethical way.
Context
Doctors without Borders brings medical care to areas where the need is greatest. These areas are often caught in crisis such as armed conflict, natural disasters, and endemic disease.
Projects Abroad doesn't work in crisis or emergency contexts. We've identified specific areas of need in the countries where we work, and address these needs through Public Health Projects and medical outreach programs. Our work is guided by our medical management plans and a Medical Ethics Policy. In addition, we only operate in stable situations monitored by our trained staff on the ground.
Timeline
Doctors without Borders processes applications in several months. An assignment generally lasts 9-12 months for most professions.
Projects Abroad accepts applications in several weeks and an assignment generally lasts anywhere between 2-8 weeks. Concerned about the difference you can make in a short period of time? Read our blog about how we ensure we make a real impact through short-term volunteering.
"It was such an incredible opportunity to learn about Vietnam's health care system and seeing how my chosen profession is practiced in a developing country." Madison B, Medicine in Vietnam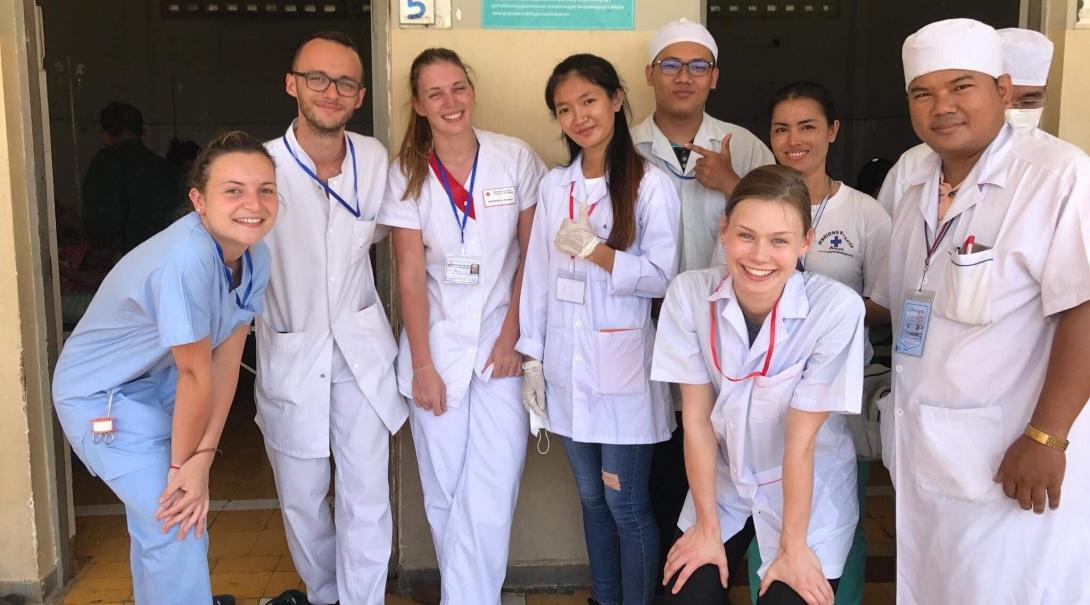 How to work for Doctors without Borders
If you want to volunteer with Doctors without Borders, but cannot meet the requirements, Projects Abroad is the perfect alternative.
We can help you get the clinical experience you need to pursue a medical degree or further your career. Our programs could be the stepping stone you need to meet your goal of working with an organization like Doctors without Borders in the future!
"I came into my medical placement knowing nearly nothing about medicine other than the fact that I wanted one day to work in the field, and I left knowing exactly what branch of surgery I want to specialise in." Jose L, Medicine in Mexico
Summer Internships similar to Doctors without Borders
Summer is the perfect time of year to volunteer abroad or do an international internship, and have a similar experience to what Doctors without Borders offers. With Projects Abroad, you can combine summer travel with clinical work for the ultimate medical experience overseas.
To find a medical program that matches your interests and goals, speak to one of our Project Experts today!
Choose a Medical Program
1-3 of 63 Projects
Medical Internship in Peru for Teenagers
See this project
Price:

$3,045 USD for 2 weeks

Extra Weeks:

$570 USD

Start Date:

Summer/Winter Break

Minimum Duration:

2 weeks

Ages:

15-18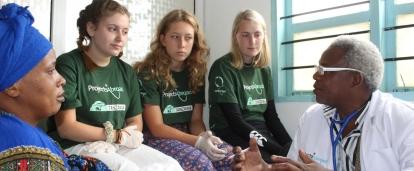 Medical Internship for High School Students in Tanzania
See this project
Price:

$3,045 USD for 2 weeks

Extra Weeks:

$570 USD

Start Date:

Summer/Winter Break

Minimum Duration:

2 weeks

Ages:

15-18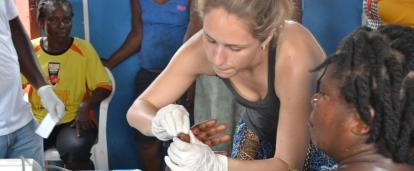 Medical Internships in Ghana
See this project
Price:

$2,470 USD for 1 week

Extra Weeks:

$370 USD

Start Date:

Anytime

Minimum Duration:

1 week

Ages:

16 or over
Load More
Can't find what you're looking for?
We'd be happy to talk about creating a custom project for you. Most of our staff have been volunteers themselves, so they're ready to answer your questions, big or small.
(+1) 619 320 2424
or email:
Get in Touch
to start planning your project