Projects Abroad is not affiliated with Doctors Without Borders, but there are similarities and differences between us. You might be wondering what to expect on one of our volunteer projects or internships, and how that compares with Doctors Without Borders. We've drawn a comparison below to make it clear for you.
Doctors without Borders is a medical humanitarian organization that delivers emergency medical aid to people affected by armed conflict, epidemics, natural disasters, and exclusion from healthcare. The organization recruits medical and other professionals to care for and treat people in crisis around the world.
Projects Abroad has a different focus. We offer pre-med and medical students the chance to learn directly from doctors in medical facilities abroad and add real-world, global experience to their resumes. Our Medicine & Healthcare internships and electives for medical school students help individuals like you to learn about medical practices in a non-emergency context. You'll be able to focus on learning and you'll get an insight into the healthcare challenges people face.
If you're a medical professional interested in volunteering abroad, you can still use your experience and skills to make a difference with us.
What's the difference between Projects Abroad and Doctors Without Borders?
There are a number of important differences between Projects Abroad and Doctors without Borders.
Requirements: Doctors without Borders requires you to be skilled and qualified. Generally, you need to be a doctor, nurse, logistician, or water-sanitation expert with at least two years of experience. Our Medicine & Healthcare programs are open to students of all levels of experience. We also offer medical programs specifically designed for high school students.
The majority of our programs focus on learning and observation, so we don't require previous medical experience.
Context: Doctors without Borders brings medical care to areas where the need is greatest. These areas are often caught in crisis such as armed conflict, natural disasters, and endemic disease. Projects Abroad does not work in crisis or emergency contexts. We've identified specific areas of need, and address these needs through our Public Health Projects and medical outreach programs.
For each project or internship we run, we work towards a set of goals stipulated in our medical management plans. We only work in stable situations monitored by our full-time, trained staff.
Timeline: Doctors without Borders processes applications in several months. An assignment generally lasts 9-12 months for most professions. Projects Abroad accepts applications in several weeks and an assignment generally lasts anywhere between 2-8 weeks.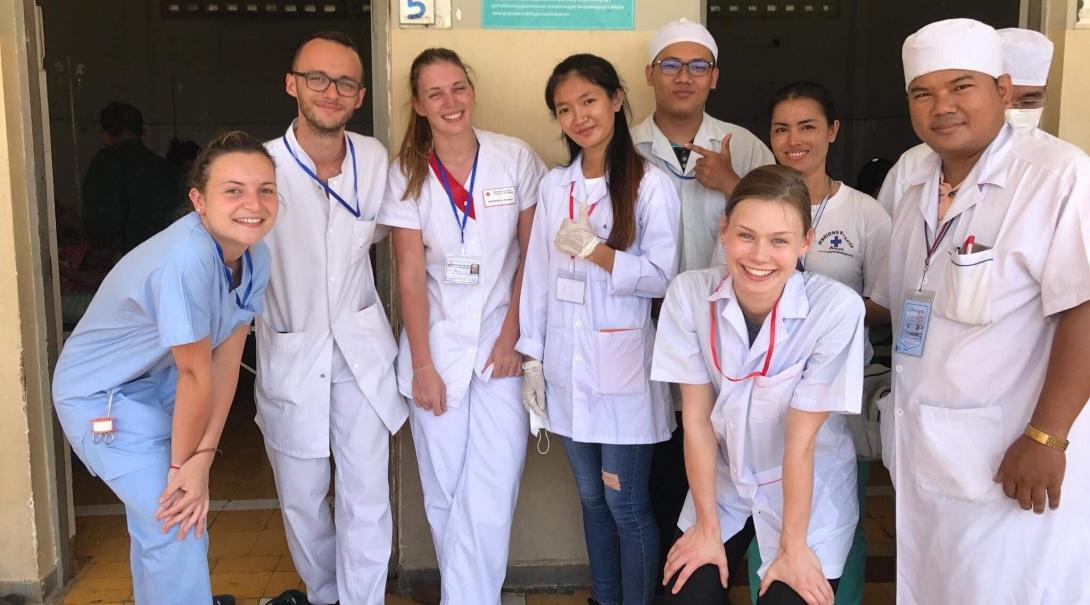 Which Projects Abroad programs are like Doctors Without Borders?
If you want to do a program like Doctors without Borders, but lack the necessary qualifications and experience, we recommend our medical internships. You'll learn directly from doctors in local medical facilities and work under close supervision at community outreaches.
We offer programs in various medical fields, such as:
You can see a full list of these internships here. On these pages, we'll have programs specific to high school students. Our Medicine & Healthcare Flexi Trip pages will also have more detail on which projects are a good fit for electives or professionals.
If you have questions about pursuing an experience like Doctors without Borders, chat to our Project Experts. We'll help you select the program that best fits your goals, interests, and skills.
Can't find what you're looking for?
We'd be happy to talk about creating a custom project for you. Most of our staff have been volunteers themselves, so they're ready to answer your questions, big or small.
(+1) 212 244 7234
or email:
to start planning your project