Are you interested in Peace Corps volunteer opportunities, but not sure about a two-year commitment? Projects Abroad is an organization like the Peace Corps, but with short-term options and fewer requirements.
Here are the main differences between Projects Abroad and Peace Corps opportunities:
Choose a Volunteer Program
1-3 of 148 Projects
Featured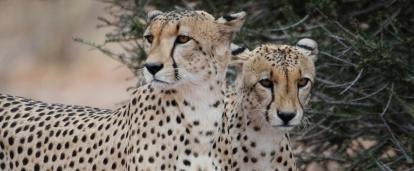 Africa's Big 5 and Wilderness Conservation in Botswana
See this project
Completely flexible dates
Anyone aged 16 or over can join
From 1 week
From $3,220 USD
Featured
Giraffe & Lion Conservation in Kenya
See this project
Completely flexible dates
Anyone aged 16 or over can join
From 1 week
From $2,970 USD
Featured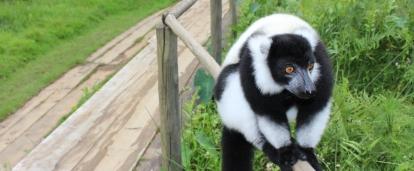 Lemur Research and Protection in Madagascar
See this project
Completely flexible dates
Anyone aged 16 or over can join
From 1 week
From $3,220 USD
Load More
How to Join Peace Corps
If you want to volunteer with the Peace Corps, but cannot meet the requirements, Projects Abroad is the perfect alternative.
We can help you get the experience you need to pursue a degree in your chosen field or further your career. Our programs could also be a stepping stone you need to meet your goal of working with an organization like the Peace Corps in the future!
How old do you have to be to join the Peace Corps?
For Peace Corps programs, you need to be at least 18 years old. Projects Abroad accepts volunteers of all ages and skill levels. We also have programs for young students, designed specifically for:
These programs focus on experiential education, and give young people a safe and guided introduction to volunteering abroad.
Like Projects Abroad, the Peace Corps has no upper age limit for seniors and retirees. However, if you need more flexibility in where and when you travel, Projects Abroad is the program for you. You choose what you want to do, where to go, and your travel dates. Our Project Experts can help you choose which project best matches your skills and experience.
Joining the Peace Corps after College
The Peace Corps is a great way to give back and gain experience abroad after you graduate. However, your service time will be just over two years, which not everyone is able to do.
With flexible programs running year-round, Projects Abroad is the ideal short-term Peace Corps alternative. You'll support communities in need and get an insight into global issues, all within a time period of your choosing.
Concerned about making a real difference with short-term volunteering? Read our popular blog about how we ensure that your work makes a tangible impact.
Family Peace Corps
We offer programs similar to Peace Corps for families. You don't need to worry about Peace Corps volunteer requirements or training, as we can customize programs specifically for your family.
For more information, read our page about family volunteer trips. Here, we explain how we cater for families with children of different ages, and show you a selection of family-friendly projects around the world.
Need more help?
Let us create a custom project for you. Most of our staff have been volunteers themselves and can answer all of your questions, big or small.
(+1) 212 244 7234
or email:
to start planning your project