Before applying for college, wouldn't it be awesome to try out the major you're interested in? We can help you create an unforgettable experience with our summer abroad programs for high school students.
Jumpstart your career with an internship abroad where you'll gain valuable insights into professions while exploring the globe and making new friends around the world. We offer work programs for teens where you can develop hands-on skills in potential career paths such as:
Medicine
Conservation
Social Work
Human Rights
Law & Business
Journalism
We've crafted our high school summer travel programs with your professional and experiential growth in mind. Designed for 15-18 year olds, our travel abroad programs bring volunteers from around the world to learn and explore together. Here's what you can expect during one of our internships for high school students abroad:
Safe, inclusive, and supportive environment with in-country staff available to you 24/7
Itinerary-driven experiences, with organized social and cultural activities
Leadership and skill development in the area of your professional interests
Airport transportation and coordinated accommodation with fellow volunteers
Three meals a day provided
Our high school travel programs run on fixed-dates for two weeks or more throughout the summer. These include numerous destinations around the world so you choose which one fits best with your schedule.
Read more about how it works, what you can expect from our hassle-free travel experiences, and how we measure our impact. Also check out our frequently asked questions for parents for further information.
Medical Internships Abroad for High School Students
Are you wondering if pre-med is the right path for you? Through our programs, you'll gain hands-on experience in the field trying out various paths from dentistry, physical therapy, and public health.
What can you expect during our pre-med internships for high school students?
Participate firsthand in delivering basic first aid care
Gain skills in measuring vitals and practice administering injections and stitches
Shadow medical professionals and observe as doctors diagnose and administer treatment
Participate in outreach programs and awareness campaigns in communities about disease prevention
Assist doctors and nurses on routine health checks while providing free basic medical services to underserved communities
Have the time of your life during social activities, cultural events and weekend trips
Through our medical internships you'll meet a standard of universal medical ethics that we uphold. Your time and energy will be invaluable to the communities you serve and your professional growth. Want to know more? Read our blog about everything you need to know about our medical programs for high school students.
Conservation Internships Abroad for High School Students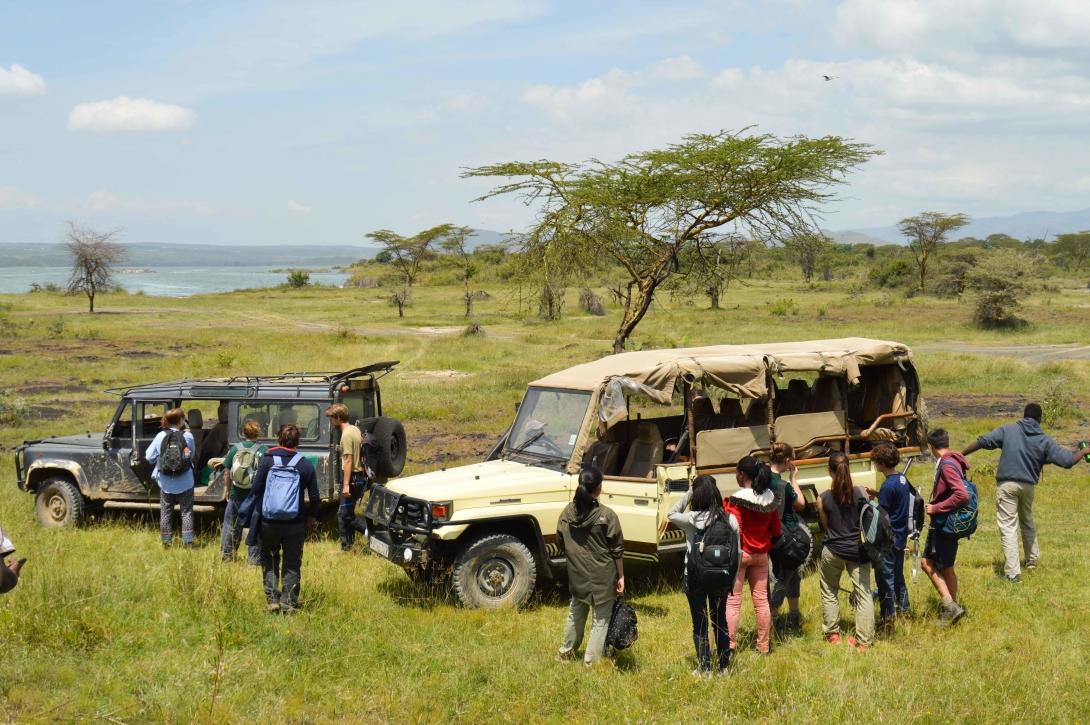 There is no better time than now to get involved with environmental activism! Our high school summer travel abroad programs will place you in beautiful environments around the world to help protect endangered animals and precious biospheres. Gain insights into potential careers in ecology, marine biology, and environmental science. You'll learn from conservation experts to help implement necessary protections to preserve diverse ecosystems. Here are some highlights of our many environmental internships for high school students:
Social Work Internships Abroad for High School Students
There's no better way to feel like a kid again then to work alongside children. Every day is a joy when you're working with kids. With our international summer projects for high school students, we have childcare projects in nearly every continent. Explore Africa and assist at one of our childcare centers in Kenya, Tanzania, or Ghana. Get lost in the Asiatic islands of the Philippines, Sri Lanka, Fiji, Cambodia or Vietnam. Some of our childcare projects combine other community volunteer work, like these:
We also offer summer Spanish immersion programs for high school students. For example, if you join our programs in Argentina, you'll receive daily Spanish classes.
Human Rights Internships for High School Students
Participating in our travel abroad programs will involve yourself in an impactful way to create remarkable change for at risk individuals. Through these internships, you will empower citizens and support those less spoken for. You work will focus on conducting research, planning workshops, and executing awareness campaigns. This invaluable program will be great insight into local activism and give you great talking points and real-life experience to discuss in your future studies and college applications.
"As someone looking to study politics in the future, I knew this program would be a great fit, but I had no idea just how amazing the experience would turn out to be." -Alice W, Human Rights High School Special in South Africa
The choice to embark on our high school travel abroad program will undoubtedly change your life. While learning new skills, making new friends, and experiencing a new country, you will grow and expand your cultural awareness and professional savvy. These internships will be hard work, but there will be plenty of time for you to hang out with other interns and make friendships to last a lifetime. Read the reviews, reach out to one of our project experts, apply now, and come discover what you're capable of!
"If you get the opportunity to go on one of these trips, seize it, as it will open your eyes to a whole world full of experiences that you just can't see from the comfort of your home." -Adam O, Medicine High School Special in Kenya
Want to join a High School Special?
Contact us to get started!
Are you ready for the internship of a lifetime?
Get in touch with one of our Project Experts! They'll be happy to answer any questions you may have.
(+1) 619 320 2424
Get in Touch