Projects Abroad Microfinance internships are a unique way of gaining business skills while helping small businesses overseas.
Our international Microfinance placements give groups or individuals small, interest-free loans to start their own businesses. Interns support applicants through the whole process, from the initial idea to running the business.
You'll get a taste for the business environment in your chosen destination and work with upcoming entrepreneurs. Many of the businesses we support go on to become profitable additions to local communities.
By taking on one of these internships, you can help business owners make real change. Read our blog where we talk in more detail about how we use microfinance to empower people.
Choose a Microfinance Internship
1-3 of 3 Projects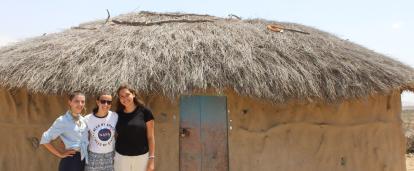 Take a Gap Semester Abroad in East Africa
See this project
Price:

$6,595 USD for 6 weeks

Extra Weeks:

$300 USD

Start Date:

Throughout the year

Minimum Duration:

6 weeks

Ages:

17-24
Micro-finance Internship in Tanzania
See this project
Price:

$2,520 USD for 1 week

Extra Weeks:

$420 USD

Start Date:

Anytime

Minimum Duration:

1 week

Ages:

16 or over
Micro-finance Internship in Cambodia
See this project
Price:

$2,270 USD for 1 week

Extra Weeks:

$370 USD

Start Date:

June to September

Minimum Duration:

1 week

Ages:

16 or over
Can't find what you're looking for?
We'd be happy to talk about creating a custom project for you. Most of our staff have been volunteers themselves, so they're well placed to answer your questions, big or small.
(+1) 619 320 2424
or email:
Get in Touch
to start planning your project
Is a Microfinance internship abroad right for me?
Our Microfinance internships are right for anyone interested in entrepreneurship, overseas businesses and helping communities and individuals overcome economic barriers.
Your work could include reading business plans, developing marketing strategies, managing interest-free loan accounts, and providing general business support. You'll be supported by Projects Abroad staff and local experts.
You'll build important business skills that you can take with you into your own career and education.
If you're interested in our Microfinance Projects, but would like to do something broader, you may be interested in our Business Projects. Read our full list of projects for internships abroad.
What will I gain from an international Microfinance placement?
Getting microfinance work experience gives you skills that prepare you for your next stage of education and career. You'll also get a unique experience that you can talk about at interviews.
Here are just some of the benefits that our previous interns talk about:
Global competencies like teamwork, communication, leadership, resilience, organizing, planning, and time management.
Hands-on business development skills in an overseas country.
The ability to work and empathize with people of different cultures and backgrounds, helping to develop a 'global mindset'.
Confidence from pushing past your comfort zone.
All of the above will enhance your resume and your personal development.
How are Projects Abroad's Microfinance internships different?
At Projects Abroad, our first aim is to benefit the communities we work in. You can be assured that your internship is ethical and well supported. Here's just a few elements of our work that set it apart from other internship programs:
Be fully supported by staff
On these projects, you'll work alongside microfinance professionals. You can support and observe them in their everyday work, and ask questions about the decisions they make. Your connections with staff and people in the community is where much of the learning happens on these projects, and as your build in confidence and understanding you will be able to contribute more and more to projects aims.
Projects that have an impact
All our projects are well researched, targeted, and sustainable. We aim to make a difference to the local community for the long term. You'll be able to see how transformative a small, interest-free loan can be on an individual and their community.
Not quite what you're looking for?
Take a look at the following pages where you'll find collections of similar projects: