Turn a Challenge into an Opportunity with our Meaningful Travel Options
Just because your classes have moved off campus, doesn't mean you have to be stuck inside!
Did you know we can modify any of our available programs to meet the needs of remote students and workers? Can't decide whether you want to study further or travel the world? With us, you can do both. We can arrange a flexible, meaningful volunteer project that meets your study or work schedule.
We also offer Going Beyond for students looking for a fantastic Gap Semester in Africa or Latin America in 2021:
Going Beyond | Gap Semester Winter 2021 Programs
What are the benefits of backpacking and studying online?
Besides being able to travel and study at the same time, your Backpack University experience will also help you in many other ways. You'll:
Stand out to employers
Being a Backpack University participant will undoubtedly make you stand out in the job market; for the right reasons! It shows that you are:
Open-minded
Able to work in various environments
Worldly perspective
Hard-working
Determined
Adaptable
Giving
And much more!
Obtain new skills
Of course, you'll earn your online course qualification but you'll return home with a whole backpack of skills! While you're abroad, your environment will naturally stimulate you to try new things: new food, new languages, new activities, perhaps white-water rafting, diving, kayaking. New experiences are around every corner.
Build an international network
At the Backpack University, you'll be studying alongside like-minded individuals from around the world that will become friends for life. You'll be studying in professional co-working environments where entrepreneurs are hard at work. It's a great opportunity to get to know these people, and learn about both the professional and social aspects of their life.
Study for cheaper than traditional university
Traditional university costs a substantial amount more than the Backpack University. Why wait? Swap your uninspiring lecture hall or classroom for the beaches of the Phi Phi Islands, for the exquisite sushi restaurants of Hanoi and for the temple gardens of Angkor Wat. Get out of the classroom and into the real world!
Who can I study with online?
Continue your studies with your existing college or university while taking a full semester or year of online classes.
You can also study with any online education provider, however, some of the largest providers include:
Most traditional universities are running and developing their own online study courses.

International students can find a range of different online courses on Study Portals - any course can be studied alongside a Backpack University semester.
What can I study?
At Backpack University, you have total control over the courses you study. It's essential that this course is online and can be completed anywhere with an internet connection. You can complete one of your degrees or add credits to a degree you are building towards:
Associate's Degree
Undergraduate Degree (Bachelor's of Science, Bachelor's of Arts, et. al.)
Certification Courses
Master's Degree
Short Courses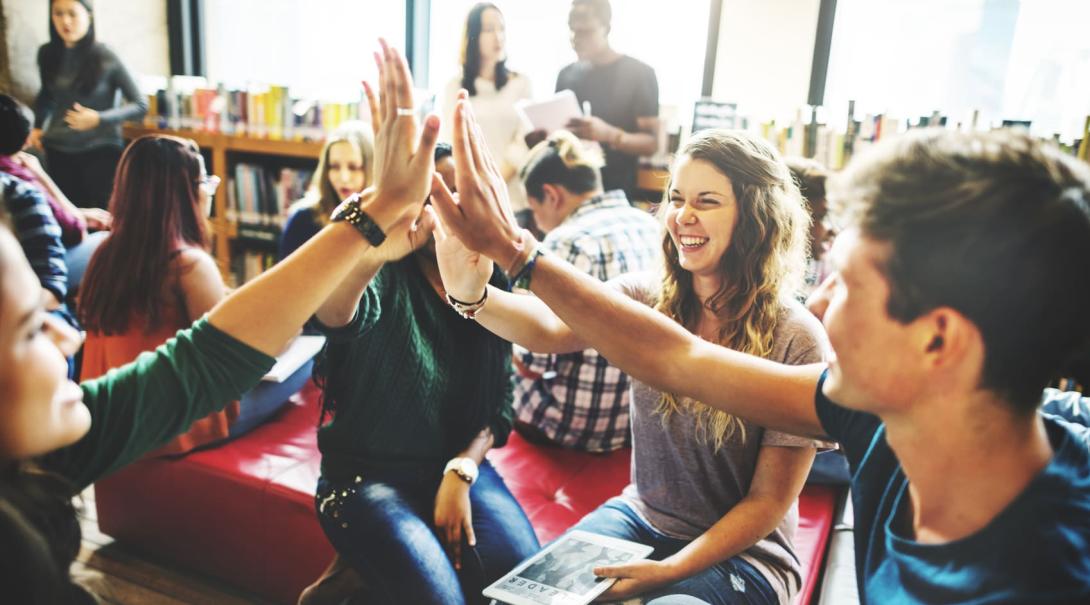 Why should I study online?
Online study has improved exponentially throughout the past decade. The development of cutting edge technologies has enabled users to connect with international networks and lecturers across the world. Some of the best learning tools are found online and include:
Keynotes
Interactive presentations
Podcasts
Forums
Video content
Study online for free
You do not have to be paying for an online study course to join a Backpack University semester. There are lots of free online study websites that enable you to gain certification in a variety of fields, all of which can be completed on a laptop; Google Garage is a brilliant example.
What happens during the semester I study and travel?
Online Study
You'll take control of your own online study with tuition from your lecturer online and additional support from your education coordinator in-country. You'll have access to Backpack University Study Hubs and co-working facilities to ensure your reading, assignments and online exams are completed on time.
Group Travel
As a global travel group, you'll visit all major landmarks and cultural sights of importance. Angkor Wat, Hoàn Kiếm Lake and the Phi Phi Islands – to name a few. But you won't just be a surface level tourist. Our staff will guide you off the beaten path and help you discover places you've only ever dreamt about.
Volunteer
The Backpack University was founded by Projects Abroad, one of the world's largest volunteering and internship providers. This means that students will have access to different volunteer and intern opportunities while they are studying with the Backpack University; a perfect opportunity to study, learn and travel.
Throughout the Backpack University semester students will be given the opportunity to volunteer on public outreaches in marginalized communities. This could involve helping with basic health check-ups including; blood pressure, BMI, blood glucose levels, resting heart rate and more. This service provides a vital lifeline to communities with limited access to health services.
Students will also have the opportunity to see other Projects Abroad programs. You may find yourself spending a day or two on our:
We have a project for everyone.
You're welcome to volunteer or intern on a particular project for a longer duration of time. This will be an optional extra cost. For example, if you're studying a law degree, while in Cape Town, you can intern at our Law and Human Rights office – assisting local lawyers as they provide free legal advice to communities who can't afford legal aid.
Funding your online study and travel experience
Funding for your online course fees
If you are a US or Canadian citizen, it's likely that you qualify for a loan from the US government to fund your online degree or masters, just like attending a physical university.
Funding your Backpack University semester
Students can access private student finance through Future Finance. They provide loans which only incur small repayments while you are studying, meaning you pay off the majority after you finish your studies.
Want to know more about Backpack University?
Contact our Project Experts. They'll be happy to answer any questions:
(+1) 619 320 2424
or email:
Get in Touch
to start planning your project