Travel to Africa and work alongside experienced legal and human rights professionals on our Law and Human Rights internship in South Africa. You'll get practical work experience for your resume, and gain a deeper insight into the South African legal system. This could help your future career.
South Africa has one of the most progressive constitutions in the world. Unfortunately, a large gap in equality means that affordable legal advice and assistance is out of reach for those in need. In response to this need, we run and fund our own Projects Abroad Human Rights Office in Cape Town to offer free legal assistance. You'll help by participating in legal clinics and raising awareness of basic human rights in under-resourced communities.
You'll live and work in Cape Town, and stay with a local host family. There is plenty to see and do in your free time, and we encourage you to make the most of it!
When you apply you only pay $295, which comes off the total price.
Looking to do more than one project? Call us on (+1) 212 244 7234 to see if we can offer a discount.
Project Overview
Flexi Trips - A flexible project that gives you the support and independence you need as you volunteer
South Africa > Law & Human Rights
Completely flexible dates
Anyone aged 16 or over can join
What's included in the price?
Accommodation

Food (three meals a day)

Travel and medical insurance

Airport pick-up and drop-off

Full induction and orientation by an experienced staff member on arrival

Transport to and from your work placement

In-country support and 24-hour back-up from our team of full-time local staff

Emergency assistance from our international emergency response team

Project equipment and materials, including access to our database with thousands of resources

A supervisor/mentor at your work placement

Training and workshops from our experienced local staff

Regular social events and community activities with other volunteers and interns

Access to our local office with internet connection

Certification of project completion

Access to our alumni services and discounts

Visa support and advice

Fundraising support, including your own personalized fundraising website

Pre-departure preparation by your own specialist Volunteer Advisor

Personalized MyProjectsAbroad website, with all the information you need about your project, accommodation and destination

A cultural awareness course

Membership to our volunteer social media groups, to share information and to get in touch

Support to help you complete registration or internship documents, if applicable
What's not included?
Flights

Visa costs (where applicable)
Is a Law and Human Rights internship in South Africa right for me?
This internship is ideal for you if you want to add practical law and human rights work experience to your resume, especially if you want to become a lawyer in the future. It's also a good fit if you're a law student interested in applying your studies to real-world situations.
You don't need any previous experience to join this project. Your work will be guided by lawyers and human rights professionals, and they'll teach you everything you need to know. This is a professional internship, so you need to be punctual, flexible, and prepared to work hard. You also need to have intermediate English skills, and be comfortable with speaking and writing.
Your level of experience does affect what you get involved with. If you have no experience, you'll focus on social justice work. If you have some legal experience, you'll get involved with ongoing legal cases and work directly with clients.
Our Law and Human Rights internship in South Africa runs year round, and you can join at any time from a minimum of two weeks. However, please be aware that this project closes over the Christmas and New Year period.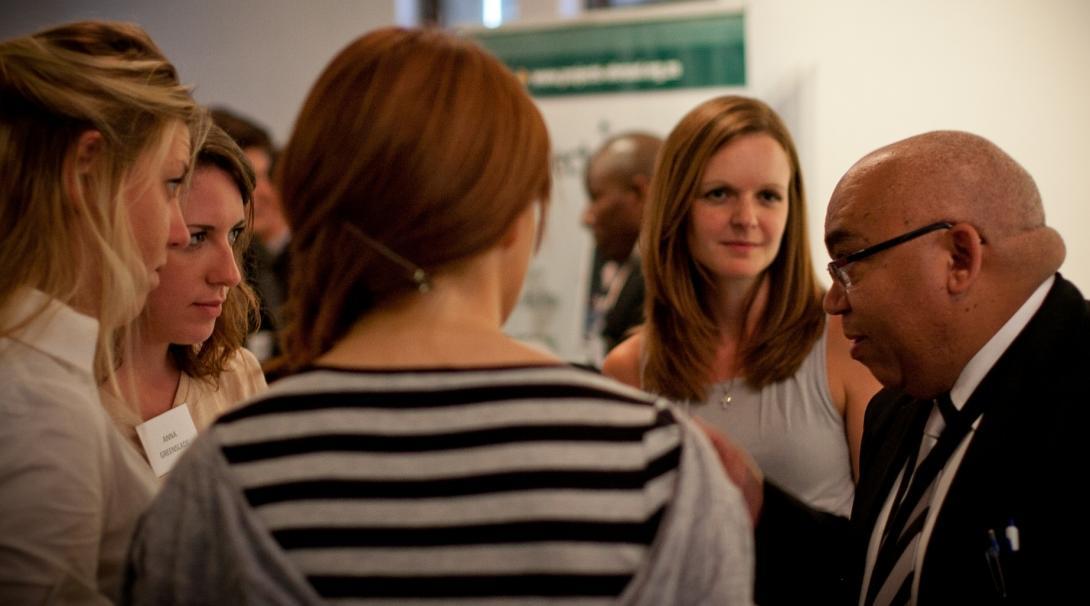 What will I do on a Law and Human Rights placement in South Africa?
You will work at the Projects Abroad Human Rights Office in Cape Town, alongside experienced lawyers and human rights professionals. Your placement will involve several kinds of tasks:
Host legal clinics for community members who cannot come into the office
Assist walk-in clients, conduct research, and draft legal documentation
Attend court and conduct moot court hearings
Present life skills, awareness, and rehabilitation workshops
Your work will be split up in the following ways:
Attend legal clinics
The Projects Abroad Human Rights Office runs regular legal clinics in under-resourced communities for those who are unable to visit us in the office. These services are free, and we rely on interns like you to help us reach as many people as possible.
These are the most common issues we work with at legal clinics:
Refugee rights
Domestic violence
Matrimonial matters
Labor law
Housing matters
Human rights violation referrals from the South African Human Rights Commision
Free legal consultations
You will assist with case preparation, handle case work, and write up legal opinions on the cases dealt with at the office and the clinics. You might also produce research reports, or consult with clients.
Moot court hearings
Depending on the number of interns, you will get to attend court and conduct moot court hearings on one of our ongoing criminal cases. This is usually handled by our Legal Services Coordinator.
Presenting social justice workshops
During your internship, you may carry out social justice workshops on specific human rights aspects. This includes running life skills workshops for at-risk women, and preparing educational workshops for juvenile offenders. These workshops take place in different places in Cape Town, mostly in the townships.
Where will I work on a Law and Human Rights internship in South Africa?
Cape Town
You will live and work in Cape Town, known in South Africa as the "Mother City". Cape Town is a beautiful and multicultural hub, and there is plenty to see and do in your free time and over weekends.
In Cape Town, there is still a large gap in equality and there is a lot of need in townships. Many people lack access to good legal advice and aren't aware of some of their rights. In response to the need for free legal services in South Africa, we run and fund our own Projects Abroad Human Rights Office.
The collective mission of this office is to promote respect for human rights and human dignity. This is done through providing good quality, independent legal representation to those who are unable to afford it.
What is a typical day on this project like?
Each day, after breakfast with your host family, you will make your way to our Human Rights Office using a minibus taxi or train. On your first day, our staff will show you the easiest way to get there. It is also required that you dress professionally, as you will encounter clients visiting the office.
You can expect to work from 8.30am to 4.30pm, Monday to Thursday. On Fridays our office is closed to clients due to weekly meetings, and you'll work from 8.30am to 1pm.
This is what your week will look like if you focus on social justice work:
Monday to Wednesday: In the mornings and afternoons, you'll present workshops designed to teach life skills and raise awareness.
Thursday: You'll attend our social justice debriefing meeting, and spend time preparing workshops for the next week. You'll do research on different topics, think of activities, and put together a presentation.
Friday: Apart from your regular work, you'll join the PAHRO internal review meeting, where you'll inform your colleagues about your experiences on the social justice programs.
If you have some legal knowledge and experience, your week will look like this:
Monday to Thursday: Attend legal clinics, meet with walk-in clients at the office, and do legal research. You'll also draft legal documents. You may also attend the social justice debriefing meetings to learn about what workshops are being presented.
Friday: Continue with case work, research and consultations as usual. You'll also join the internal review meeting. Here, you will be expected to give reports on the progress of your legal cases.
At the end of a working day, or over the weekend, you can explore and relax. Take a trip around the city, meet interns and volunteers from around the world at one of our regular socials, or relax at your host family home.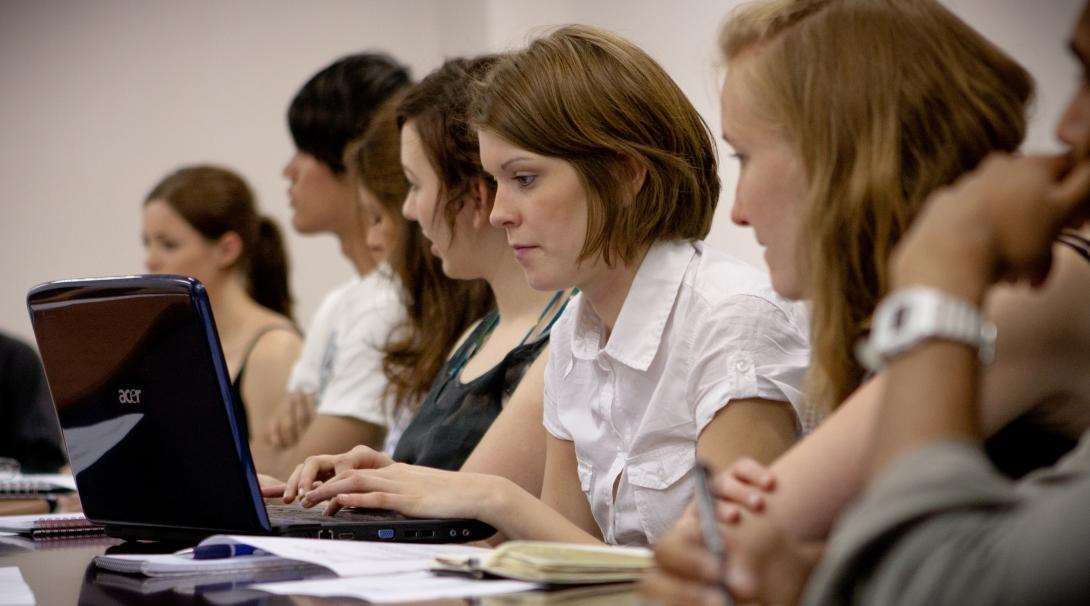 What are the goals of this project?
The goal of this project is to promote respect for human rights and human dignity. This is the collective mission of the Projects Abroad Human Rights Office. We do this by providing quality, independent legal representation, and raising awareness so people know what their basic rights are.
This work is especially important in Cape Town. In many communities, people struggle with legal issues, and lack awareness of their rights. They also can't afford to pay for legal representation, which can be expensive.
You will become part of our efforts to answer these problems. You'll help clients at legal clinics and at the office, and work with our staff to resolve cases. You'll also get involved with sharing knowledge about basic human rights where it's needed most, like a juvenile detention center.
We have outlined three long-term goals in our Human Rights Management Plan for South Africa. These goals are:
Providing legal service
Ensuring the upholding of fair and equal social justice
Raising awareness on human rights
Maria Mulindi, Projects Abroad Human Rights Project Manager in South Africa, states that "When you work in human rights in South Africa, you become very aware of the social inequality. You also come to understand the after effects of apartheid; how separation came about because of the Group Areas Act and how people were divided in terms of race. You come to understand that it might be post-apartheid; however, the life that was pre-1994 is still in existence and therefore people are still put in a state of need. A lot of the time people feel like they don't have an arm with which to fight with. There are housing problems. And because of substance abuse, things like domestic violence become rife in the townships. The after effects of apartheid have not actually been dealt with."
Join a Law and Human Rights placement in South Africa today and help make a difference while gaining practical experience in the legal field.
I never expected the incredible opportunities that I was about to have while working at the Projects Abroad Human Rights Office (PAHRO). I learned more in my month of interning then I ever could have imagined. It was the first time in my life I felt like I was doing tangible work, and at the same time, I was actually touching the lives of people.
Law and Human Rights Internship in South Africa
What drew me most to the opportunity was the chance to gain real exposure to attorneys and clients as well as the social justice initiatives.
Law and Human Rights Internship in South Africa
Volunteering for Professionals
This project is also perfect for qualified professionals. With your skills backing up our ongoing efforts, we can make an even bigger difference together. We'll match you to the placement where your skills are needed most.
This means you can share your training and and knowledge with others. You can work hand-in-hand with our partner organisations and local communities to support sustainable development.
If you have relevant skills or qualifications, read more about how you can make use of them with Projects Abroad.
Measuring Our Impact
Our projects work towards clear long-term goals, with specific annual objectives. Every volunteer and intern we send to these projects helps us work towards these goals, no matter how long they spend on our projects.
Every year we take a step back and look at how much progress we've made towards these goals. We put together a Global Impact Report, which documents our achievements. Find out more about the impact our global community of volunteers, interns and staff make, and read the latest report.
Meet the team in South Africa
Not quite what you're looking for?
Take a look at the following pages where you'll find collections of similar projects: